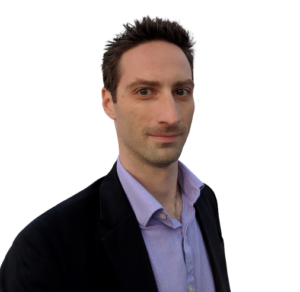 I've always wanted to help people make positive changes in their lives to reach more of their potential. I started by getting involved in life coaching and learning meditation and mindfulness. I became really interested in belief change and studied neuro-linguistic programming and hypnosis. I then noticed that even when people change their beliefs, they would still default to their habits; their behavior and environments needed to be updated, as well. So, I learned solution-focused brief therapy and behavioral techniques. Our human experience is made up of our thoughts, feelings, and actions, so we need to take all of that into consideration, along with our upbringing, the community we're in, our social support, and access to resources. So, I went into social work and studied behavioral health to find out how I can best help the whole person while factoring in the various layers of their lives and acknowledging their uniqueness. 
There are many methods to change that work, but what they have in common is coming up with a strategy that works for the individual. A strategy the person is willing to do. Change does not need to be hard if someone is ready, open, and willing to make a change in their life. You do need to take an active role in the process, though. There are no magic pills. Hypnosis itself does not instantly reprogram people. It is the repeated practice of new thoughts, feelings, and behaviors along with access to supports and resources that creates change in one's life. 
We are creatures of habit. A lot of our day has been practiced and we are simply going through the motions. A lot of our problems are practiced habits. Whether it is learned behavior, an unhealthy coping mechanism, or an attempt to get our needs met. If we want to change the results that we are getting in our lives – the experiences that we are having – then we need to change what we are doing on a regular basis. Period. We have to change our habits. By identifying the specific thoughts and behaviors that you engage in and how you respond to situations and stressors, we can create a strategic plan to practice new ways to experience the world. 
Experience
I have worked on various integrative behavioral health teams as an intake coordinator, rehabilitation facilitator, behavioral health specialist, and discharge coordinator at Kolmac Outpatient Recovery, Sheppard Pratt, and Life Renewal Services. I have worked in various programs including a psychiatric rehabilitation program (PRP), an intensive residential rehabilitation program (RRP), crisis and transitional houses, an intensive outpatient (IOP) program for addictions, an assertive community treatment (ACT) team, and in a psychiatric urgent care facility.
My experience includes conducting assessments, creating treatment plans, offering behavioral skills training, crisis intervention, providing counseling and therapy, co-facilitating addiction groups, leading mindfulness groups, and teaching psychoeducation.
Therapeutic Modalities and Training
Solution-focused Brief Therapy

Dialectical Behavioral Therapy (DBT)

Internal Family Systems Therapy

Mindfulness-based Interventions

Mental Health First Aid – Adult and Youth, Carroll County Health Department

Naloxone Training, Baltimore and Carroll Counties Department of Health

Certified Mental Health Technician, Rational Living Therapy, National Association of Cognitive-Behavioral Therapists (NACBT)

Autogenic Training Methods

Certified Hypnotist, 100-hour training, National Guild of Hypnotists

Certified Regression Specialist, 40-hour training, San Diego Hypnosis Institute
Core Transformations, 3-day training
Master Life Coach, Behavioral Healthcare Consulting Training Institute

Positive EFT Facilitator (emotional freedom techniques)

Mediator, Community Mediation Maryland
Education
Human Services Counseling coursework
Community College of Baltimore County (CCBC), Baltimore, MD
Master of Social Work (MSW)
Clinical Behavioral Health and Employee Assistance Program
University of Maryland, Baltimore (UMB), Baltimore, MD
Fellowship, BHWISE-IOWA (Interprofessional Opioid Workforce Advancement)
Licensed Social Worker, Maryland, #30523
Bachelor of Arts in Social Work (BSW)
Minor in Philosophy
University of Maryland, Baltimore County (UMBC), Baltimore, MD
Associate of Arts in Arts and Science
Carroll Community College (CCC), Westminster, MD